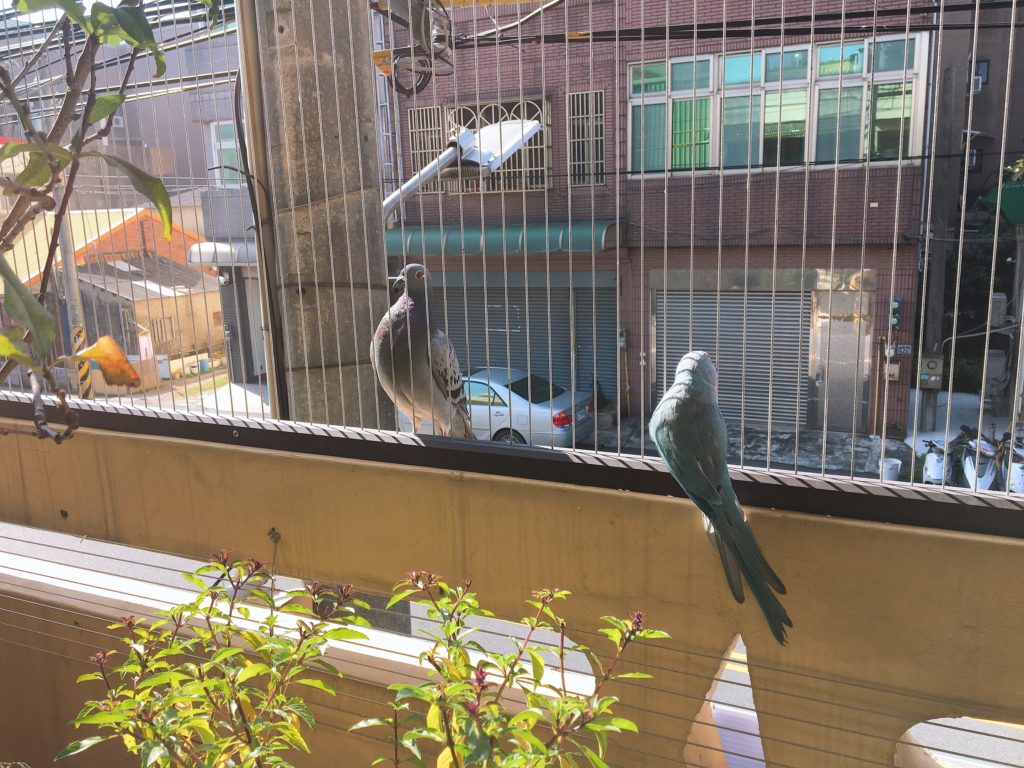 According to our experience, pigeon is differ with swallow. Pigeon like to eat outside and leave the droppings at its' home. One pigeon can have 12 kg droppings per year. And pigeons breed very fast.
There is Cryptococcus in pigeon droppings. Once people breathe in will cause cryptococcal meningitis. If people don't get appropriate treatment, the result may be worst.
Furthermore, pigeons may leave their droppings on people air conditioner outdoor unit. No one wants to smell something stinky after opening the AC.
It is not enough for only one resident do the invisible grille. Your neighborhoods also have air conditioners at home. Pigeons may leave their droppings on their outdoor unit, too. Therefore, KKS can provide to set up comprehensive invisible grilles for the apartment complex. There are several advantages we have such as:
1. KKS won't affect the building appearance.
The color of stainless steel wire rope is light, so it won't affect apartment complex appearance. Also, the invisible grille matches the modern style building.
2. It is not too expensive.
Because of KKS is Direct Factory Outlet and its special methods, customers can enjoy the price which cheaper than others.
3. You can use it for a long time.
We use best materials and its' warranty for 10 years.
4. KKS will take responsibility on it.
If the invisible grille we install can't prevent pigeons barging in, customers can get the refund.
5. KKS is Efficient
KKS is professional which installs faster and better than other factories.
6. KKS respects Life
If people use anti-bird thorn, it may hurt many bird lives. Using invisible grille will just block the bird. Won't danger their lives.
The fee of installing invisible grille doesn't include cleaning fee and using crane fee.
If you have any questions to ask, please call +886800-035-099 to contact us.